Dear members of the Farmer Advisory Committee,
I hope you are all enjoying our nice Oregon spring weather! We have been very busy here at the nursery completing planting, propagating and shipping the last of our spring orders. We have some exciting and interesting news to share with you all.
Working Lands Engagement Coordinator
It has also been a busy time at 1000 Friends. In great news for our Committee and Oregon agriculture and forestry, Jasmine Zimmer-Stucky joined the organization as the Working Lands Engagement Coordinator in May. Jasmine's task is to assist and engage the Farmer Advisory Committee and the Affiliate programs throughout the state. To start this work, she would like to hear from you. Jasmine plans to spend a large part of the summer on the road visiting us on our farms and ranches and learning about the challenges we face and how 1000 Friends can support land use programs and policies to help Oregon agriculture thrive. Jasmine will be reaching out to you and you can reach her at Jasmine@friends.org or 503.497.1000 x 131.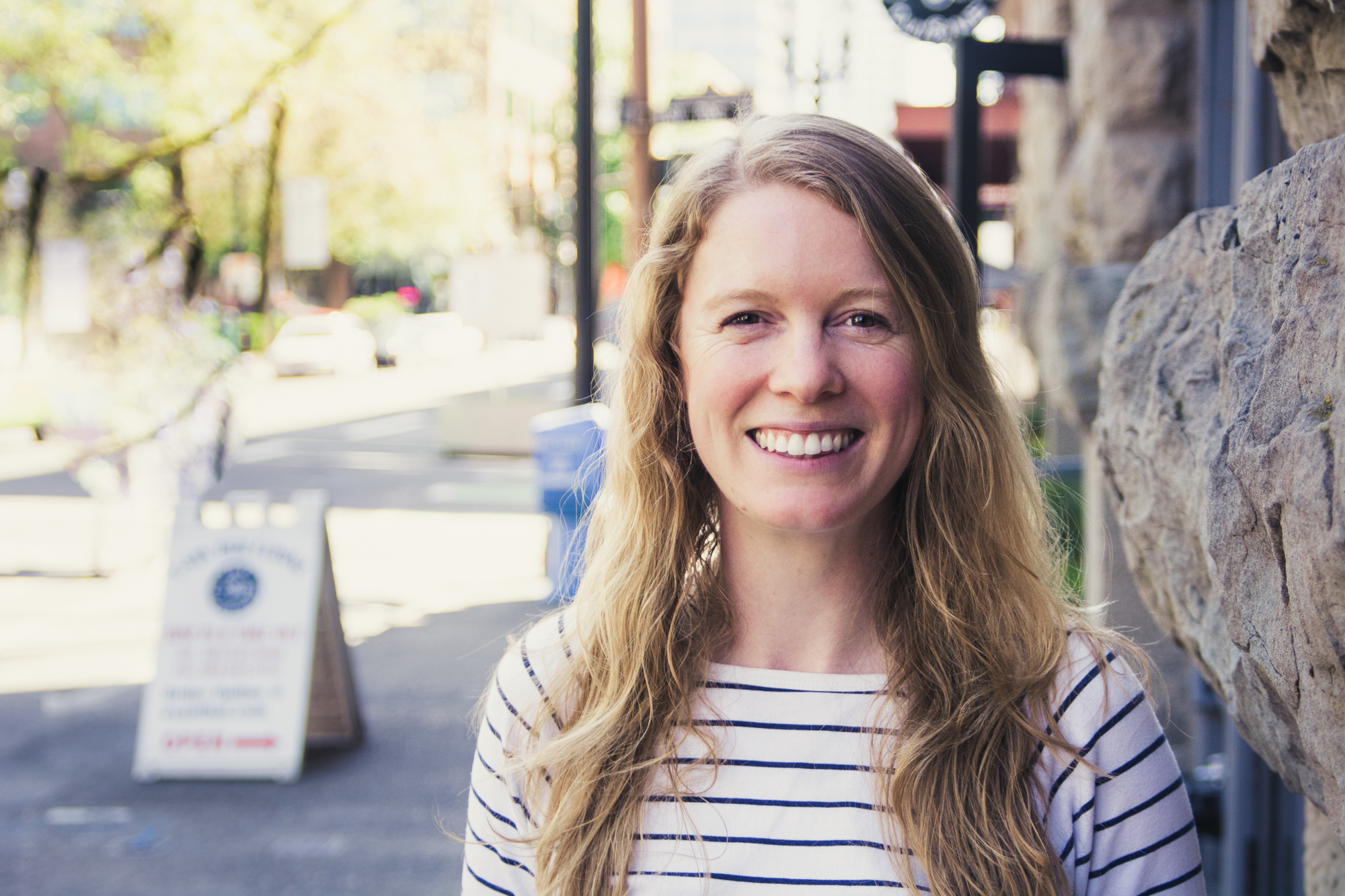 Jasmine Zimmer-Stucky, Working Lands Engagement Coordinator
1000 Friends is also hiring a Rural Lands Attorney and a Rural Lands Legislative Advocate. Please share them with anyone who may be interested!
New Rules restricting Solar Installations on Farm and Ranch Land
The Land Conservation & Development Commission (LCDC) adopted permanent rules last week regulating the siting of large-scale solar energy generating facilities on Oregon's farm land. Please see 1000 Friends' Deputy Director Mary Kyle McCurdy's comments below. For a copy of her complete testimony please email Jasmine@Friends.org.
The adopted rules limit solar facilities on Class I, II, prime, and unique soils. These soils are some of the most productive in the world, and are a finite resource that Oregon should steward carefully. Converting this irreplaceable resource to solar facilities would adversely affect Oregon's agricultural industry, and is not necessary to support robust solar energy development.


Through this rulemaking, the Commission has taken the lead in balancing the state's commitment to both renewable energy and farmland protection. In fact, the threat of climate change makes pursuing both these objectives even more imperative. As the world's climate changes, Oregon's productive farm lands, and particularly its high value soils with their ability to grow over 200 crops, will become even more valuable. In addition, farm land is expected to play a significant role is reducing greenhouse gas emissions, through contribution to carbon sequestration.


The limitation on Class I, Class II, prime, and unique soils is the right first step to protect Oregon's productive farmland. As noted by many growers, Oregon's iconic wine grape growing industry depends on Class III & IV soils, and yet are also under pressure from large scale solar developments. 1000 Friends and others recommended that the Commission revisit, within three years, whether to protect additional farm lands.
You can thank LCDC for their vote and encourage further protections for grape growing and other regions with valuable and productive soils. Their contact information can be found in the profiles of each member: https://www.oregon.gov/lcd/Commission/Pages/index.aspx
Legislative Updates
The Oregon Legislature is aiming to end its 2019 session on June 21. We've already had some victories and are hoping to get a few more bills to the Governor's desk in the next three weeks. You can learn more about legislative issues and how to get involved during weekly phone conferences with the 1000 Friends lobbyist. If you're interested in joining these calls please contact Jasmine at Jasmine@Friends.org. These conference calls are scheduled for every Thursday at 8:30 a.m. during the Legislative session.
PASSED! Regulation of outdoor mass gatherings. HB 2709A improves regulations of large events on Oregon agricultural land by requiring mass gatherings of over 3000 people to go through a land use permit process, and allows counties to assess fees based on number of attendees. The bill is going back to the house for concurrence and then will be on its way the Governor's desk.
SUPPORT: Funding for the Oregon Agricultural Heritage Program. HB 2729 is still in the Ways and Means committee. We recommend that you email or call your senator and representative (contact information here) and the following members of the Ways and Means committee:

Sample message to support HB 2729: The Oregon Agricultural Heritage Program lets farmers choose what kind of support they need, provides matching grant funds to learn about succession planning, supports preservation of farm land, and provides compensation for the conservation work farmers do. It was designed by farmers and conservationists working together. Plus, there is federal money that the state grant program would match one-to-one and bring to Oregon. This would make a huge difference for farmers.
SUPPORT: Restrictions on more houses in Oregon forests. HB 2225A improves forest template dwelling regulations by clarifying where certain houses, which are not related to forestry, are allowed. This bill is not everything that 1000 Friends hoped, in terms of cleaning up the several ways the template dwelling statute has been abused-- but it does include fixes to some of the abuses. This bill is now on the Senate floor. How to support: call or email your senator today! Sample message: Please vote "Yes" on HB 2225A. It fixes a loophole that places private homes on forestland needed for our timber industry.
KILLED! SB 943: the so-called "parsonage" bill, or just another way to get another non-farm house on EFU land. Thanks to FAC member Shelley Wetherell for her leadership in defeating this bill.
Last but not least, Senate Bill 100 turned 46 on May 29! Happy birthday to Oregon's unique and invaluable land use planning program! Let's raise a glass of Oregon wine, beer, or cider to celebrate!
My best wishes to you all for a fruitful and productive Oregon summer!
Jim Gilbert,
Chair, 1000 Friends Farmer Advisory Committee
P: 503-502-6925
P.S. did you notice the updated formatting of this email? I'm teaming up with 1000 Friends to improve and streamline communications to the FAC. Please let me know what you think!